Management
Greg Gibson President and CEO
Andres Tinajero VP Finance and CFO
David Beilhartz VP Exploration
Tyler Culhane Manager Mining
Dave Reid Manager IR and Business Development
Gary Nassif, Manager Exploration Services
Charlotte May Corporate Secretary

Greg Gibson, President and CEO, Director
Greg Gibson is a 30 year veteran of the mining industry having worked as a mine manager in gold and copper mines in Australia, a nickel mine in Timmins, Ontario and a gold mine in British Columbia. Mr. Gibson has worked for JS Redpath in Canada and the USA, Dynatec Mining Ltd. in Canada and the USA, Yilgarn Star Gold Mine in Australia and Copper Mines of Tasmania in Australia.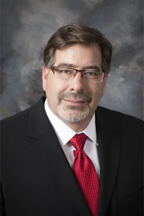 Andres Tinajero, CFO
Andres has over 15 years of business experience, having supported a broad range of industries, including not for profit, manufacturing, mining, and retail; establishing a strong accounting and business skill set, transitioning into the public sector serving in leadership roles for small and medium sized companies in extractive industries. During this same period, he has served as Controller and CFO of a number of start-ups and medium sized Public companies across Canada. He holds degrees in Business Administration and an MBA, and is also a Member of the Canadian Institute of Certified Management Accountants, and a member of the Certified Practicing Accountants of Australia.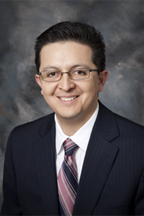 David Beilhartz, VP Exploration
David Bielhartz, Bsc. P.Geo. is a Professional Geologist with more than 25 years experience in mineral exploration throughout Canada. He graduated in 1984 from Laurentian University with an Honors Bachelors of Science degree in Geology and is a member of the Professional Geoscientist Association of Ontario. He has been involved with several senior and junior mining companies as an employee and consultant conducting and supervising exploration activities for gold, nickel-copper-PGE's and base metals, most recently as Vice President, Exploration for Lake Shore Gold Corp. and Chief Geologist for Holmer Gold Mines. During his career, he has been associated with the discovery, definition and development of two significant gold deposits including the discovery and definition of the Timmins West gold deposit.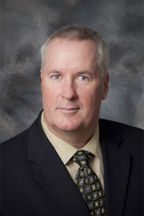 Tyler Culhane, Manager Mining
Photo N/A at present


Dave Reid, Manager IR and Business Development
Dave is a former President & CEO of a private transportation company (recently retired). Dave has 30 years business experience with fleet and maintenance operations with 10 years experience in underground mechanical maintenance.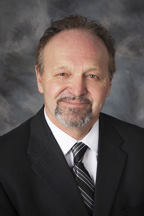 Gary Nassif, Manager Exploration Services
Gary Nassif, M.Sc., P.Geo., a Professional Geologist with 17 years experience in mineral exploration, holds an M.Sc. in Geology from McGill University and a B.Sc. in Geology from Concordia University. He is a registered member of the Association of Professional Geoscientists of Ontario. Gary has managed exploration projects on Ni-Cu-PGE, gold, uranium and alluvial diamond properties in Ontario, Nova Scotia and French sub-saharan Africa. Gary formerly served as Vice-President Exploration for a private uranium explorer and as Exploration Manager for a TSXV-listed exploration company.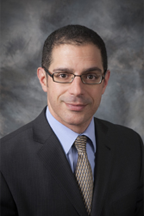 Charlotte May, Corporate Secretary
Charlotte has over 20 years experience gained in the institutional brokerage industry and the oil and gas and junior industrial sectors. Charlotte provides consulting services to a number of junior resource companies in the areas of investor relations, marketing and public company administration.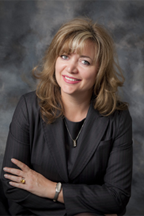 DIRECTORS
Greg Gibson, President and CEO, Director

James Fairbairn, Director
James Fairbairn, CA, ICD.D, has more than 20 years experience with publicly-traded companies. He is a Chartered Accountant, having obtained his CA designation in 1987 and an Institute-certified Director. Jim holds a B.A. from the University of Western Ontario. Jim's valued experience touches on corporate governance and financial reporting with respect to junior mining exploration companies. He is an Officer of CGX Energy, Ausnoram Holdings Limited, Claim Post Resources and Treasury Metals Inc. and a Director of Ausnoram Holdings Limited and Canada Lithium Corp.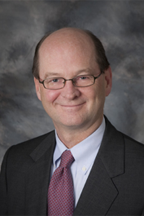 Anthony [Tony] Makuch, Director
Anthony (Tony) Makuch, President of Lake Shore Gold. Tony is a professional engineer (Ontario) with over 25 years of management, operations and technical experience in the mining industry, having managed numerous projects in Canada and the United States from advanced exploration through production. Tony was formerly Executive Vice President and Chief Operating Officer for FNX Mining Company Inc. and held several positions with Dynatec Corporation, including Operations Manager and VP, Operations. Tony holds a B.Sc. (Honours Applied Earth Sciences) from the University of Waterloo in Ontario, and both a M.Sc. in Engineering and an MBA from Queen´s University in Ontario.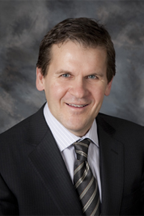 George Cole, Director
Mr. Cole has over 30 years of exploration, property evaluation, business development and corporate management experience in the United States and internationally.  George retired from the Cominco (TeckCominco) organization in 2001 as Vice-President of Exploration for Cominco American where he was responsible for all US exploration and business development activity.  He has several successes to his credit, including building and leading the teams that more than doubled the resource base on the extensive Red Dog Zinc Mine property in northwest Alaska.  Since 2002, George has been a Director, and held various senior executive positions with a number of junior mining-exploration companies.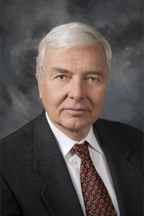 Chris Irwin, Director
Chris Irwin has over 19 years of experience advising public mineral exploration companies and is a Director of several companies. He has been a member of the Law Society of Upper Canada since 1996. Chris has extensive expertise in private placements and in corporate agreements including joint ventures and merger and acquisition transactions.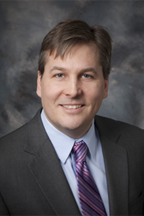 Patrick [Pat] Mohan, Director
Pat is President and CEO of the Mohan Group. Pat has worked in the marketing, advertising and promotions field for over 20 years. In 1986, he founded The Mohan Group and has been the driving force behind the growth of the company from a fledgling firm to one of the fastest growing and best respected advertising and marketing companies in Canada.
Photo N/A at present

Latest Projects
Chester Complex
Mishi Gold
Massey Mine
Dorset
Hiawatha

Contact Us
If you have any questions or
comments regarding Trelawney
please click here to contact us.
NUMBERS & CHARTS